Take an in-depth look at our process with one of our clients and see if we could help your business stand out
Over the years, Yum Cakes have become a household name in Derry. When it came to opening their flagship store, the team trusted us to design some of their most important aspects of their customer facing business.

It was vitally important that we stook strictly to the online brand Yum Cakes had built for themselves as customers needed to be familiar with the brand they know and love.

Our initial task was to carry out brand alignment:
 Collect, categorise, and store all versions of their logo (png, jpegs, svg, monochrome etc) for ease of access and consistency.
Develop colour swatches with hex codes based off their 2 main brand colours
Integrate their main font while also pairing a suitable display font for future designs.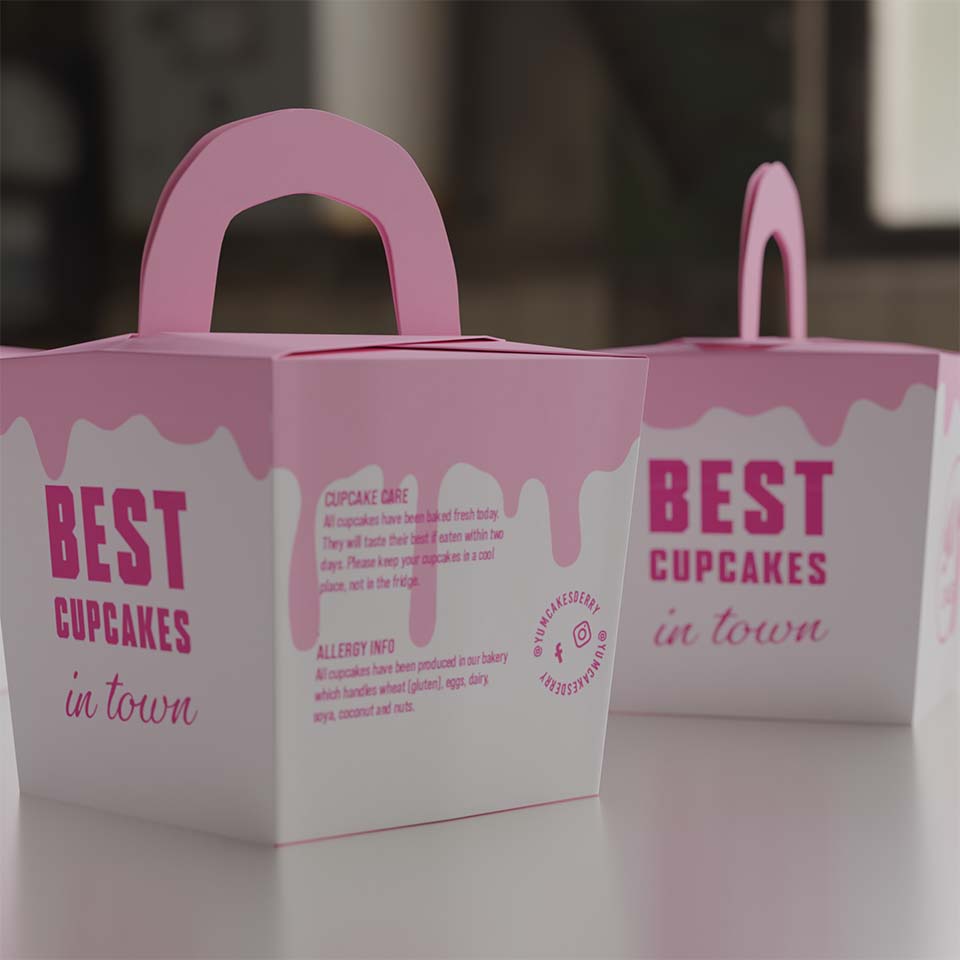 We build partnerships with our clients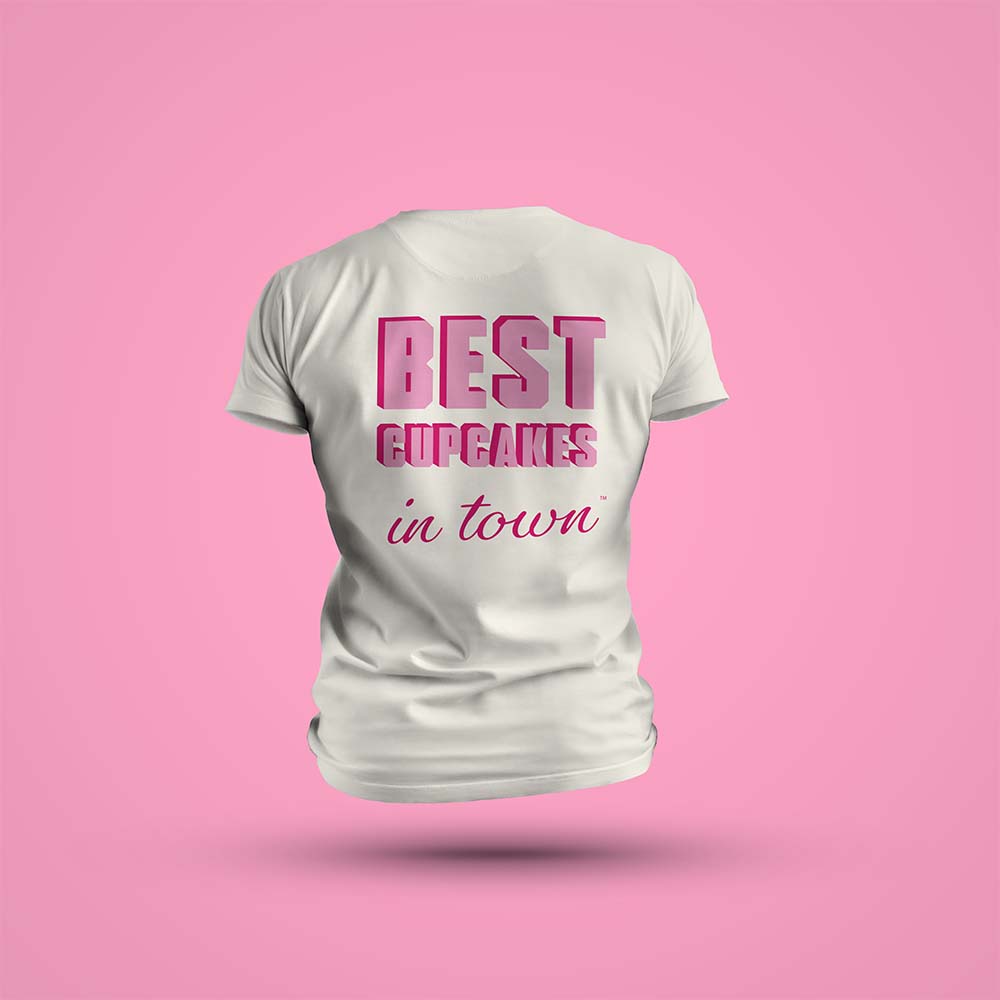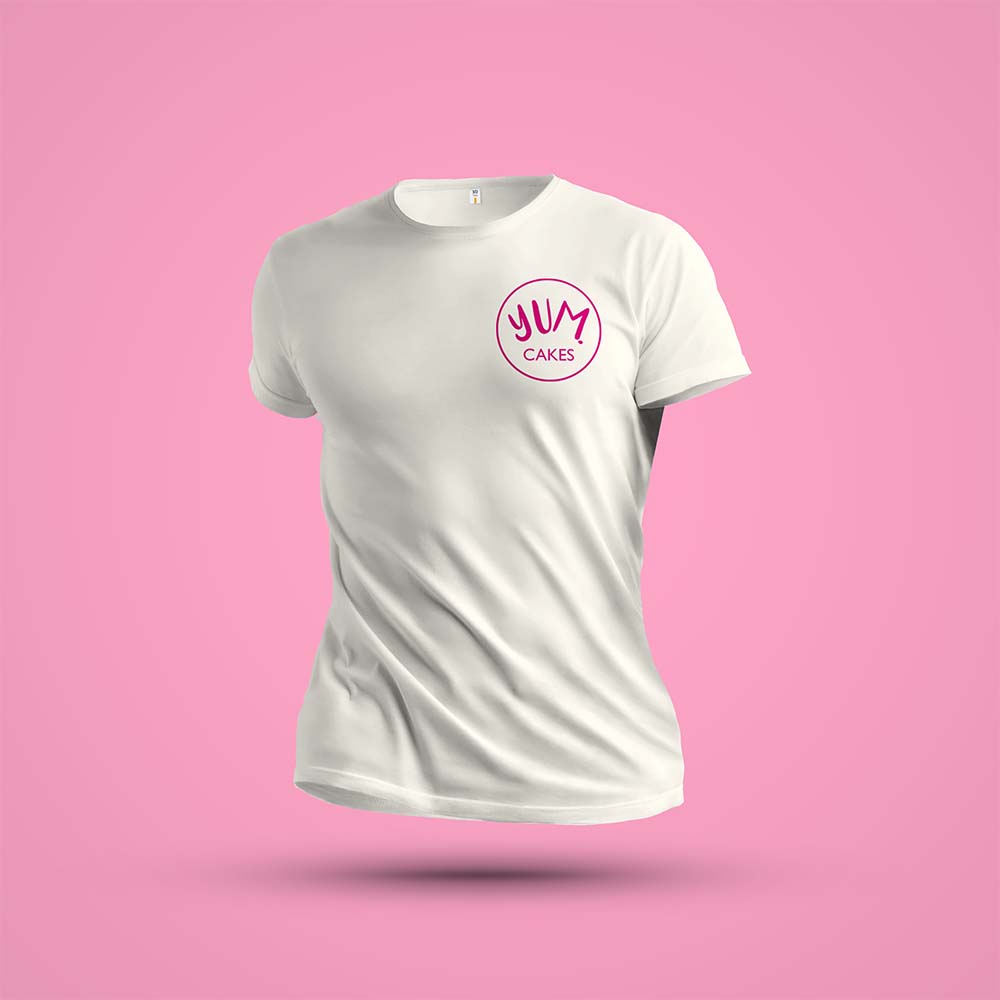 Our first major task for Yum Cakes was the packaging for one of their most popular items: The Yum Cake Cupcake. Yumcakes started off by sending us a range of different design elements, photos and examples of things they loved which we pulled all together into a mood board. We drew up a few ideas to get the ball rolling and through constant input from Katie at Yum Cakes, we were able to whittle away design elements that we didn't like while zeroing in on the things that worked.

Our unique workflow allowed the team at Yum Cakes to see what each iteration of their design would look like on their choosen packaging, below we've broken down a few of the steps we followed:
Working from a 2D outline, we were able to create an accurate 3D model of the packaging using Blender 3D Software.
We then imported an unwrapped version of the model into Adobe Illustrator to use as the outline for our design.
We created a range of iterations of the design using Illustrator. Converting each finalised version into a high resolution 2D PNG, we imported the designs back into Blender.
We applied each 2D image of the design iteration to our 3D model allowing us to quickly render out a range of photorealistic versions of each design in different lighting and angles.
The process above allowed us to view the designs in the real world and identify elements that may have looked good on paper, put when applied to the finished model, didn't quite look right. Ourselves and Yum Cakes knew exactly what the final design would look like in the real world long before sending to print.